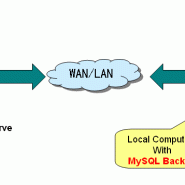 Today i'm very happy, cause myclass has been approved in phpClasses.
i submit my class in phpClasses last 15 days ago. approved information get yesterday. you can backup and restore your mysql database very simply way using my class. it produce a .sql file as a backup file, and also you can restore this file using my class.
Backup: when you call my backup_database method, it create a yourdatabase_name.sql file under the 'location/dump/' path.
i test it loccally, but not tested in remotly.
now i'm very bz, so i will tested it remotly also
you can download my classes" Here –>>>>http://www.phpclasses.org/browse/package/5101.html